Saturday, June 04, 2005
ROOTS


Whenever I would get asked if I have a province, I would always say that No I didn't have one coz I was born and raised in Manila. But that I had relatives in Samar and Batangas.


My Angkong is from somewhere in China...or was it Taiwan? My A-ma is from Lipa, Batangas. My maternal grandmother is from Catarman, Samar and my maternal grandfather is from Balayan, Batangas.


I have never been to Samar. I remember that as a kid, I would be envious of my cousins who would get to travel with my Lola to Samar to spend the summer there. When they got back, they would always tell me about the nice beaches they went too and all the seafood they ate. I once asked my Dad if I could go too but he wouldn't allow me.


All our helpers who I fondly called "Yaya" were from Samar. And I would pick up Bisaya words from them. I remember sitting with them as they were about to have dinner once and saying, "Nano ang inyo igsura?" (Whats your ulam?) and "Kan-on pa?" (Do you still want rice?). I remember the helpers laughing and acting all thrilled coz I was learning to speak the dialect. Later on, I would learn to say other things such as, "Mabaysay ako" (I am beautiful) and "Kabara mo!" (You are ugly).


My dad heard me talking in Bisaya once and he got a little upset. Said something about being worried that if I acquired the accent, it would ruin my diction. Of course, as a kid, I didn't know what the hell he meant by that (now I do). But still, I know it was not reason good enough to deprive me of going there. Well, it was Papa's thing, I guess. And because he was the major decision maker in the family, I had to obey.


I stopped dreaming about going to Samar especially after the helpers told me stories about half-human, half-bird monsters calls "Wakwaks" who would roam the province every night in search of children who were sick and did not want to go to sleep. They also said I probably wouldn't like it there because there was no electricity from 8pm until the next day.


Batangas, is a different story. Because it is only a few hours away from the city, my family and I would visit our relatives here once in awhile. I don't really remember much of Lipa as I recall going there only once to visit my A-ma's siblings.


My cousins, parents and I used to travel to Balayan during June each year to attend the Fiesta of the San Juan. The annual fiesta in Balayan is known for the "Parada ng Lechon" where countless number of roasted pigs would be costumed, decorated and paraded around town. Whats cool about this is, the lechon is actually for everyone. And prepared to get wet, wet and really, really wet throughout the day because dousing anyone with water is part of the festivities. And don't even get me started on the food! Almost all our relatives in Balayan live in only one street. And it is expected that you visit each house whenever you are there. And it should come as no surprise to get offered to eat at each house. I remember saying "No, thank you" once and my dad said, "Anak, sa susunod, wag ka tatanggi kasi grasya yan. Tsaka baka ang sabihin nila namimili ka ng kakainin."So since then, even when I am offered to eat at friend's houses, I remember my dad telling me that when people offer you something (as long as its from people you trust), accept it, because they are blessings from God.


After, I think, almost a decade of not going, I finally went last weekend. The thought of visiting had haunted me for weeks. And so last, last Friday, at the very last minute, I texted my Aunt and asked her if she wanted to go to Balayan and spend the weekend there. Her reply was, "Ok lang. Bakit? Anong meron sa Balayan?" I said, "Wala lang. Visit lang.". (On our way back to Manila, she said she was really surprised that I thought of going to Balayan)


The truth is that I wanted to really get to know my family's roots. I no longer wanted to be the girl who would go to family gatherings and hardly know anyone because I was not close to my relatives or because I was too shy to talk to them. Take for example what happened at my cousin, Grace's wedding last April, where I had to be introduced to my other cousins. Here I am, 26 years old and here are my teenage cousins who I am meeting for the very first time. I remember thinking, how I could let the years pass without even getting to know them when they only live 2 hours away from me?!


So we spent the weekend in Balayan and man, it was fun! It was a 24-hour pig out session for me and my sisters. The food would just not stop coming! Hehehee! I also got to know my Aunts and Uncles (some of who I have been calling Lolo and Lola. Only found out a few days ago that they are my Uncles and Aunts. They must soo hate me!).And I actually have a nephew! A nephew by blood! All the kids I consider my nephews and nieces are sons and daughters of good friends.


There is my Auntie Celia who gave me 2 jars of my super duper favorite "Kalumpit". I was still an adolescent when I last had them so you can just imagine how long ago that was. You will not find any of it in Manila. Kalumpits are berry-like fruits, kinda sweet and a little bitter at the same time. They are yummy. A website listed them as one of the underexploited fruits of the Philippines.


There is Auntie Merla (formerly known as Lola Merla, haha!) who constantly asks about Jay (Auntie Celia comes in a close second). I like her because she seems a little groovy.


Auntie Aurora (another formerly known as Lola, who I thought was my Lola caring's sister, turns out she is my mom's cousin!!!) who looks a little grumpy but is actually really friendly. Had a little talk with her Sunday morning about my Mom and she amused me with stories about my mom's life in Chicago.


There is the very quiet Auntie Loheng who always just smiles at me. And my Uncle Berting who thought we were cousins (Noooo, I'm your niece!!!). We had to analyze the family tree just to figure out if he was my Uncle or cousin. (Hey, at first I thought he was another Lolo!).


There is my cousin, Edwin, who I will try to befriend so he can show me his farm. There is Uncle Lito who I would like to drink with soon (mukhang manginginom eh!).


I know that there are a few more that I forgot to mention. Well, I have my entire life to get to know all of them.


I still can't seem to pick up how to use the "ala-eh" and the "nga" which Batangenos are famous for. Maybe a few more visits should do the trick. Hehehe!


I am heading to Balayan again on the eve of the 24th for the Fiesta. I'm really excited! Pig-out fest (pun not intended) and wet t-shirt contest, anyone? Hahaha!


I have learned that it is never too late to get to know your relatives. My mom has always told me that you can't rely on anyone else but yourself. While that still holds very true, I believe that when the (pardon my french) shit hits the fan, and you have no on else to turn to, your family will always be the first ones who will go all out to help you. And it wouldn't hurt to be close to all of them. The more the merrier!


I may have lost a couple of important family members last year but I am gaining more this year, not only because I am starting to get to know my relatives but also because of the arrival of 2 babies, my aunt's in July or August and my sister's in October. God is not only replacing what was lost, he is also giving me a second chance to discover what I missed out on.


My name is Bunny, born and raised in Manila and no, I dont have a province. What I have though, are provinces: Balayan, Batangas and Catarman, Samar (which I am planning on visiting once my schedule lightens up).


Let me end this with this cute quote: "Families are like fudge...mostly sweet, with a few nuts." Hehehe!


And that's really what we are: sweet and nutty!


Hope you guys have a great weekend with your respective families! :)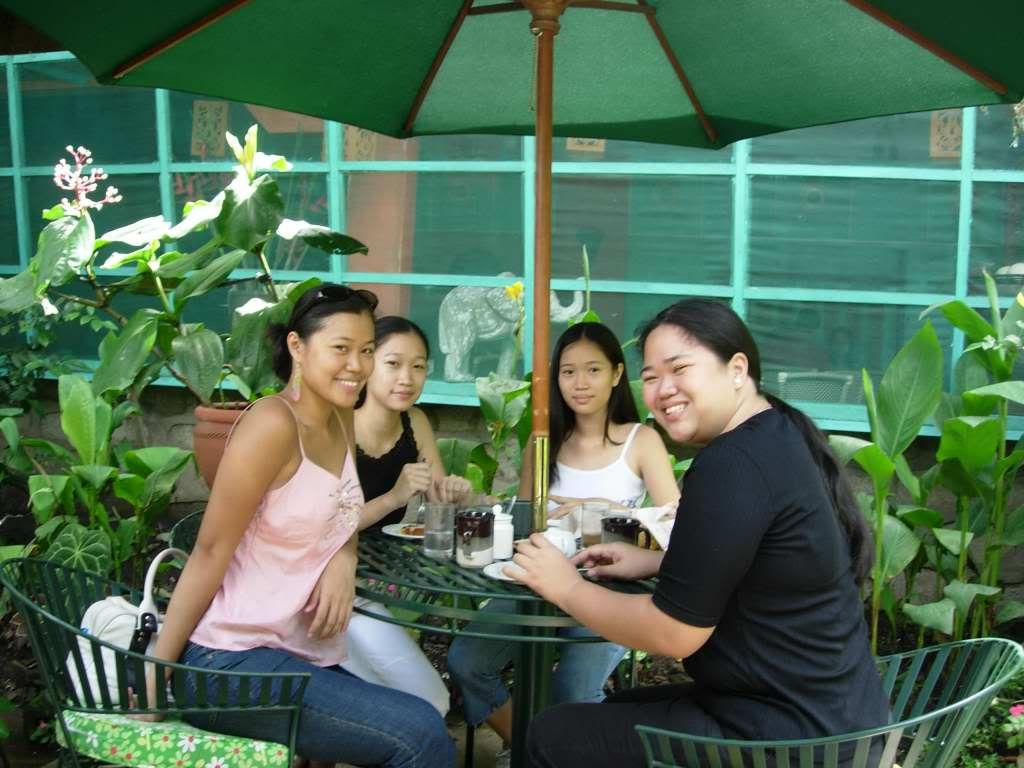 Treated everyone to breakfast at Bag of Beans in Tagaytay before heading to Balayan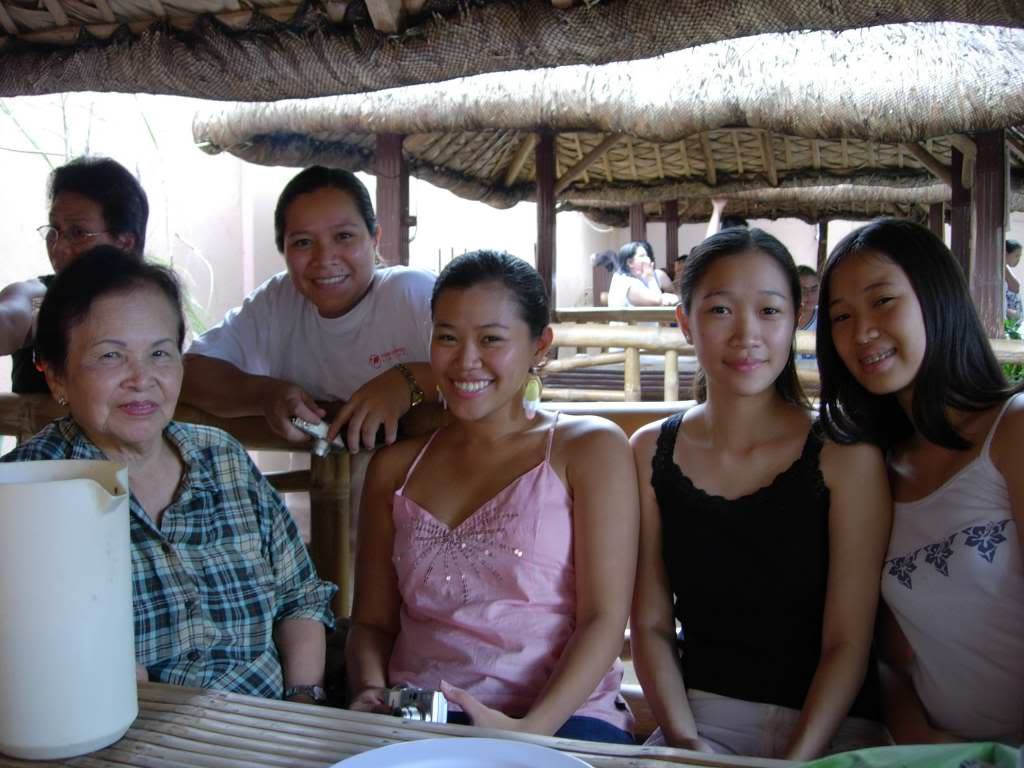 At a cousin's birthday party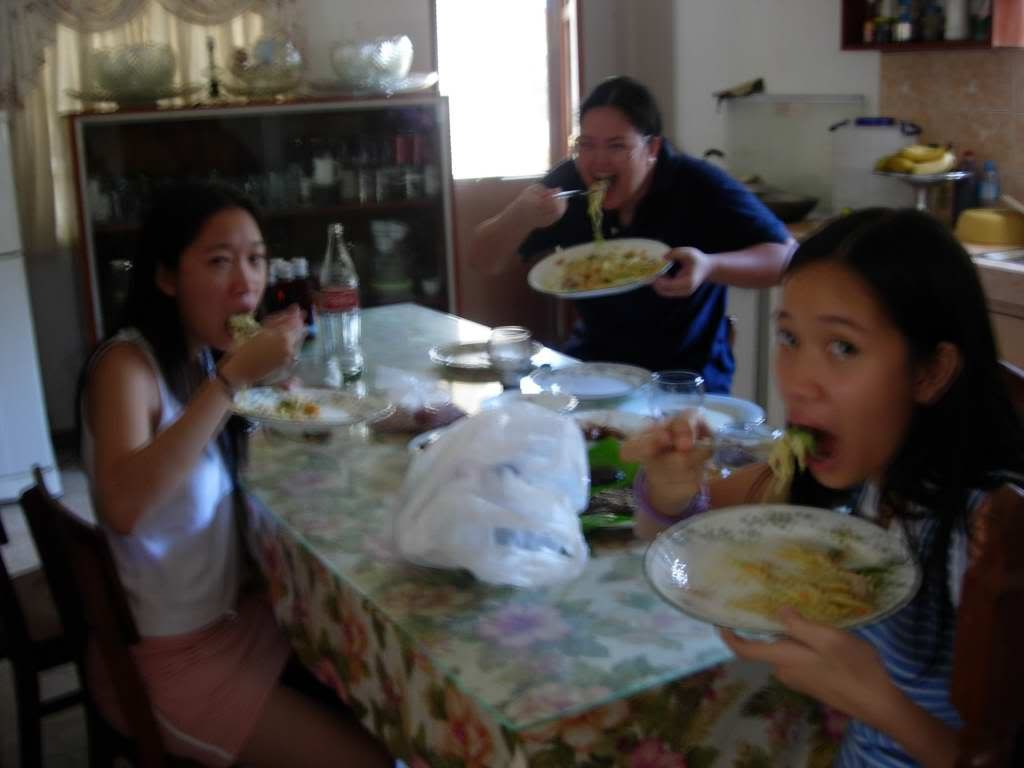 Like I said, the eating would not stop. The lomi was really good!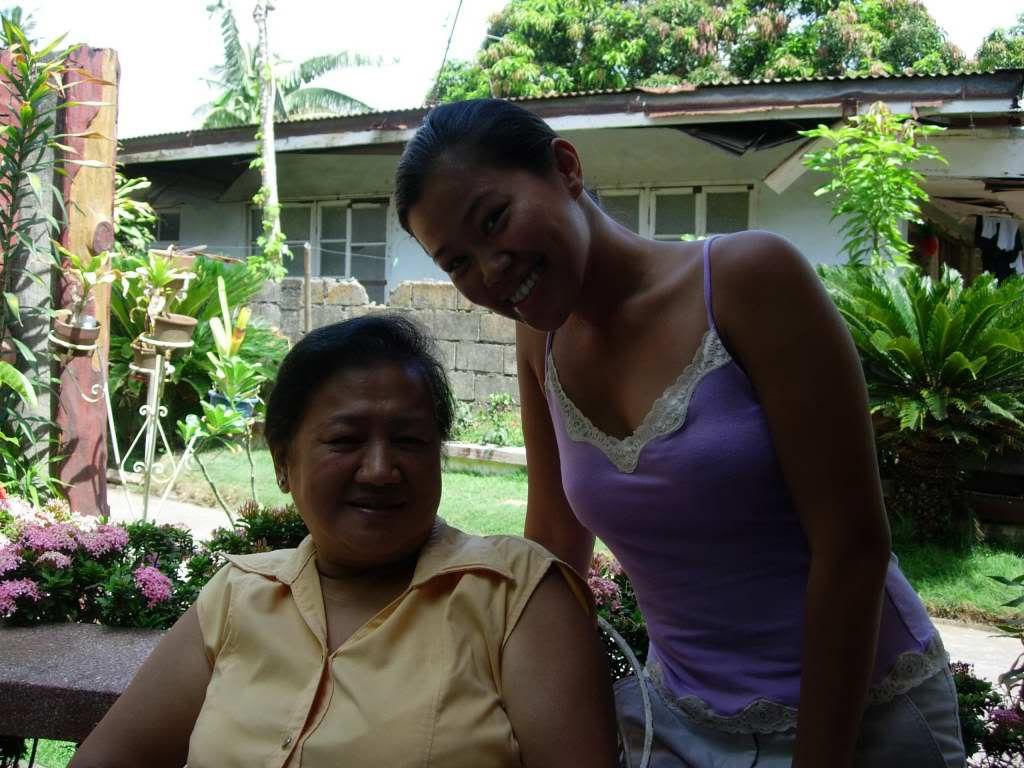 With my Auntie Merla
A pregnant-looking me (its the top's fault!) and Auntie Celia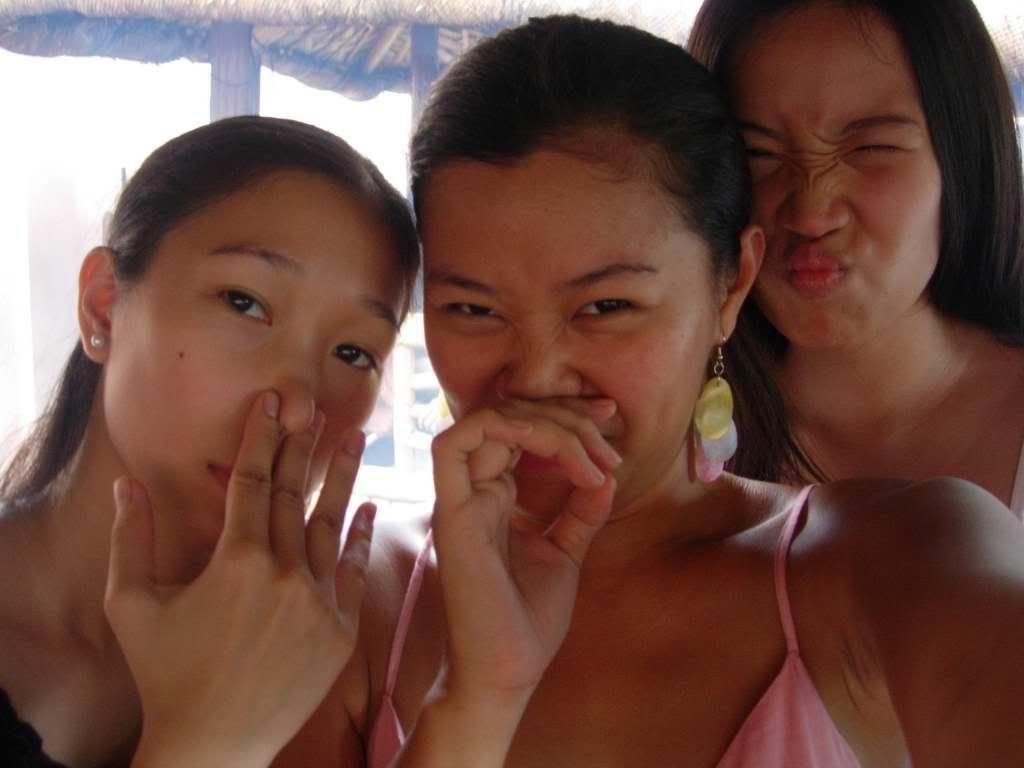 Francine, me and Sunshine goofing around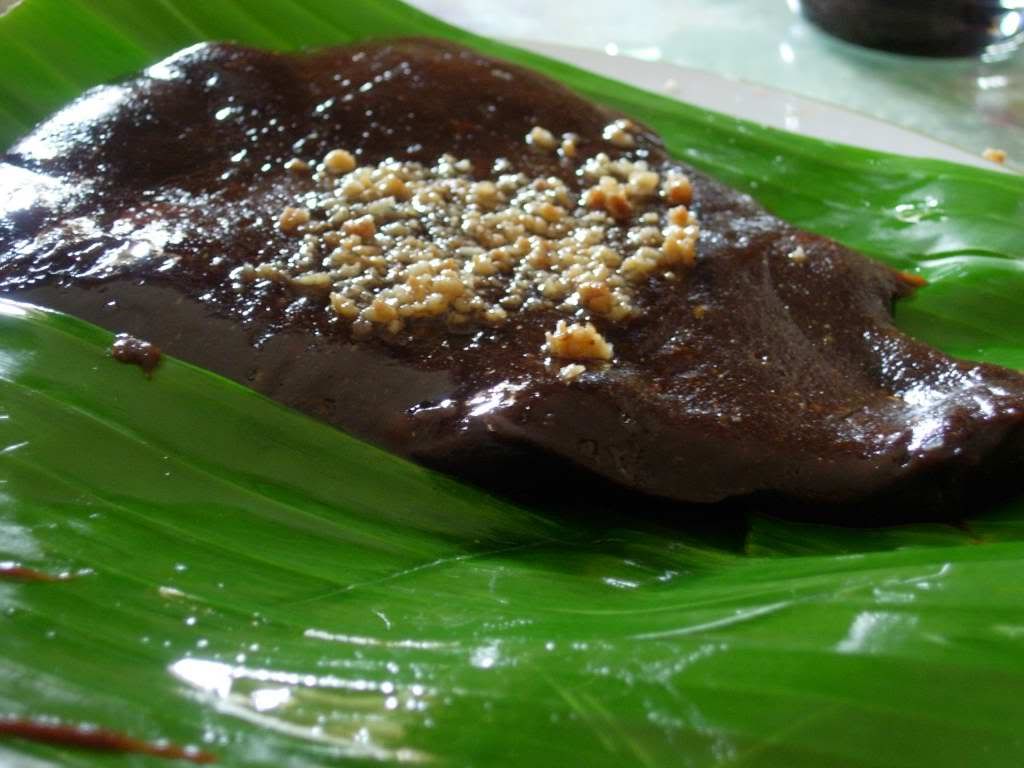 I love Kalamay!!!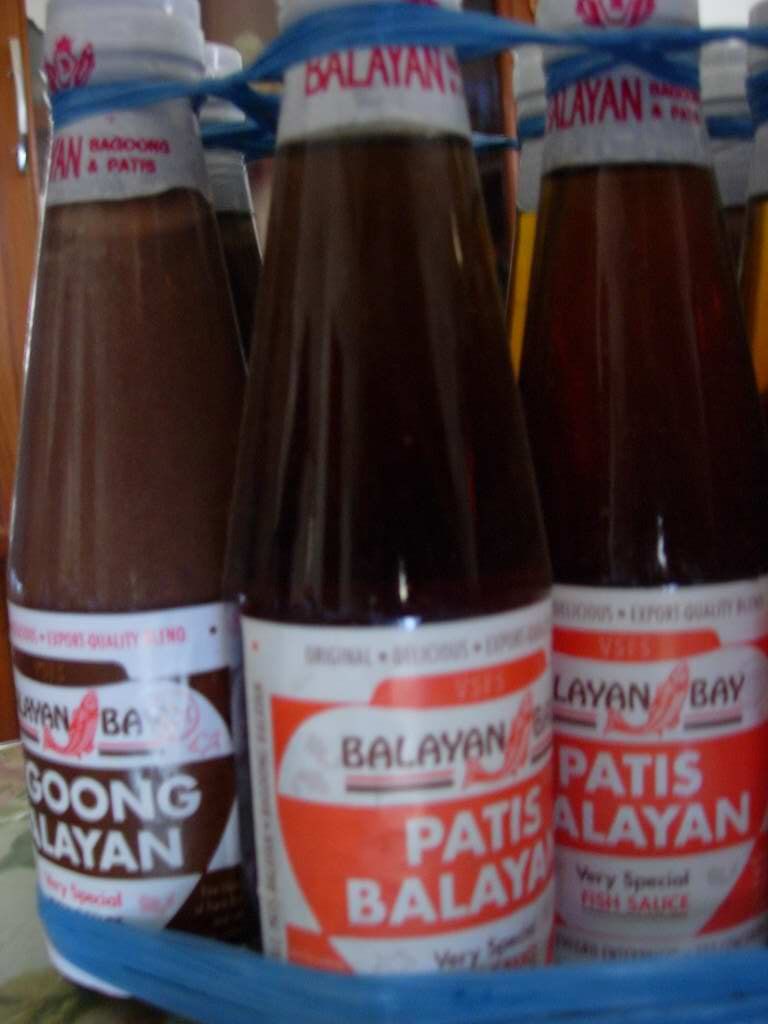 Thou shalt never leave Balayan without.