Tuesday, May 17, 2005
A DARK CLOUD


The weather seems in tune with my life. After how many months of giving us nothing but sunshine-y days, it rained really, really hard tonight.


Rained on my life, it did. With dark nimbus clouds, lightning, thunder and all. And all I want to do is stay in until the sun shines again.


I had a pretty exhausting day so I hit the sack as soon as I got back home at around 8pm. A couple of hours later, my sister woke me up to tell me that she finally has an answer to the question that's been bugging me since Monday night. And the answers were not good. I've always been one to expect the worst and this one did not even cross my mind. It's. That. Bad. After she told me, I had to ask her if she was just joking. "No, I'm not", she said.


Rushed downstairs and passed by my sister, Francine, who said,


"Achi, I have something to tell you..."


"I already know. Marby told me.", I replied.


"Are you okay?", she asked.


"Where's the laptop? I need the laptop.", was the only thing I could muster to say.


Of course I'm not okay. I'm soooo not okay that I can't even bring myself to saying it without tears coming out of my eyes. It sucks to be on this side of the world right now.


God, please. ALL I ask is that you take care of the people I love. Please.


I would give 10 years of my life (maybe even more) to be in San Francisco right now.


On the brighter side (I'm trying to be optimistic right now, to think of better things...but its sooo not working), I got my new digicam today.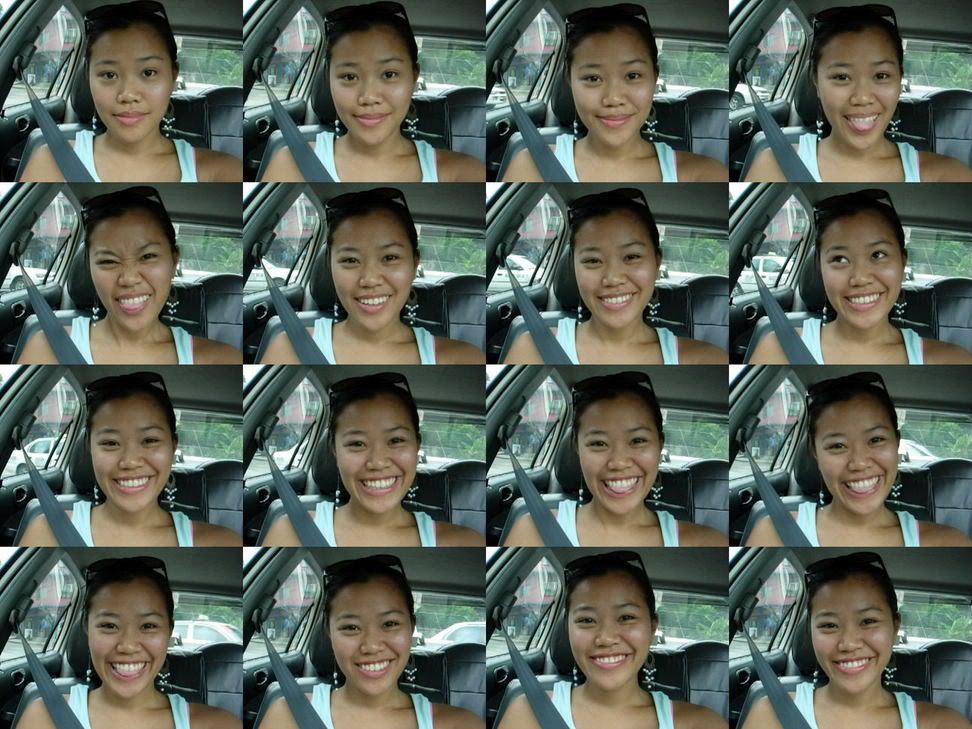 This is me testing out the multi-shot 16 feature this morning. Pretty cool, huh? Well, maybe the reason why I was in such a smiley mood today is because I won't be smiling for the next few days...or maybe even weeks. Depends.